TED
Talk
Watch Now





STORE
OPEN
Shop Now

BOOK
ON SALE NOW
Available everywhere books are sold. (Audio version too!)
START READING

LIFE IS SHORT,
Advice and Inspiration from the UCLA Athletics Hall of Fame Coach
LATEST MUSINGS
DON'T WAIT TO DANCE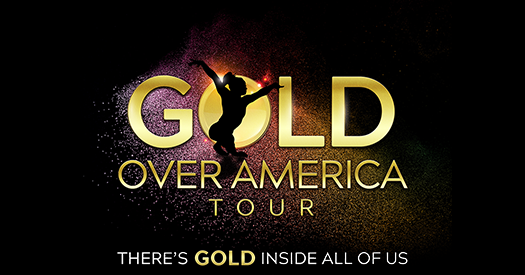 Tour
Gold Over America Tour
The GOLD OVER AMERICA TOUR starring Simone Biles is a celebration of powerful female athletes who, together, are a united force proudly representing the sport of women's gymnastics and inspiring the next generation of female athletes. Biles and an all-star team of gymnasts featuring Laurie Hernandez, Katelyn Ohashi, Peng Peng Lee, Danusia Francis, and Morgan Hurd among others will be coming to a city near you to celebrate world-class gymnastics in the afterglow of the world's preeminent international competition.
WHEN: September thru November 2021
WHERE: 35 Cities across America
Learn More
PHOTOS: Gold Over America Tour
When I retired from coaching I kept thinking "for my next adventure I want to be hugely challenged and massively inspired." Enter the Gold Over America Tour. Sending my most sincere thanks to the creative team of GOAT and Simone. It's been over 2 years in the making and I could not be more proud […]
In the News
Legendary Coach Miss Val
By Michelle Emmick
Holiday 2021 Issue
We have a choice: a choice to walk in circles or step forward. Every single one of us has experienced negative self-talk, the 'poor me, I'm not good enough' trope. Unless you have a mental disability, you have a choice--a choice to choose your thoughts. We all get into the desert sometimes, the desert being an isolating place where you must challenge yourself.
Read On
18
Conference Championships
1
Pac-12 Coach of the Century